As weddings from around the country continued to get postponed owing to the outbreak of coronavirus and the need to maintain social distancing, Shaadi.com launched this innovative initiative called 'Weddings from home'. We aimed to help and enable couples across all communities, cultures and religions to get married and continue their wedding celebrations via video calls from their own safety of their homes.
This platform ensures that the stress of organising a big fat Indian wedding is reduced in these difficult times. Even not so tech-savvy people will be able to participate in all the ceremonies and with all the fan-fair, albeit virtually.
Pledging its support towards India's fight towards coronavirus, Shaadi.com, partnered with KVN Foundation (Feed My City) to provide more than three million meals to people in need across five cities-Delhi, Mumbai, Bangalore, Chennai and Hyderabad. Through this initiative, the company reached out to migrant workers, daily wagers and the underprivileged people. The KVN Foundation begun its operations during the first lockdown and provided 1 lakh meals per day across Mumbai, Delhi, Chennai, Bangalore and Hyderabad.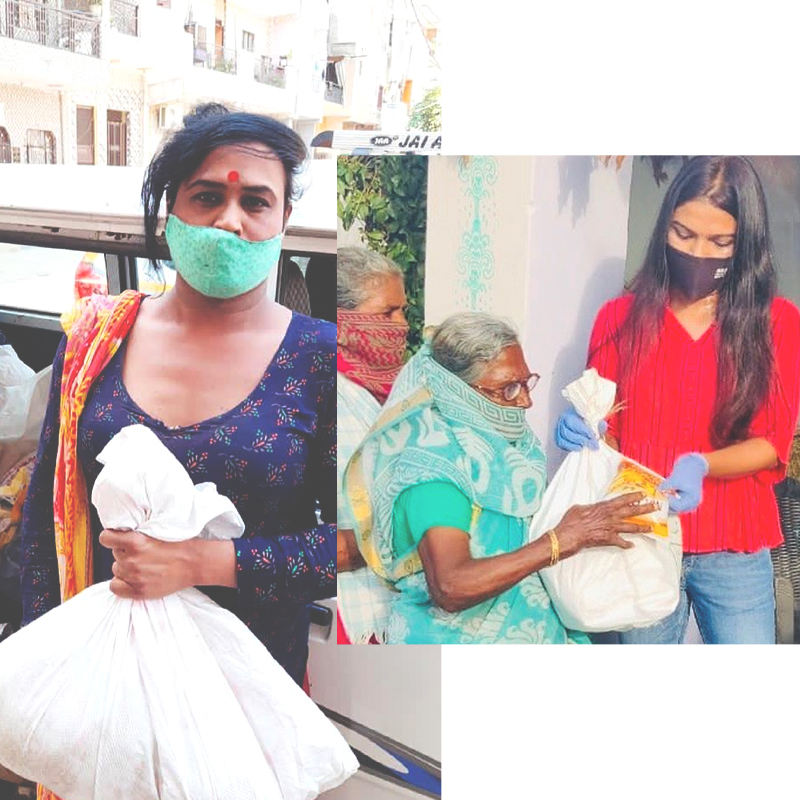 Shaadi.com in partnership with NamMyoho Daan, an initiative launched by Garima Arora, Kanika Dhillon and Ness Wadia and Phool Versha foundation lead by Ravindernath Sharma and Amit Sharma is directing all funds to the LGBTQ community as they are most affected and least looked after. Both NamMyoho Daan & Phool Versha are working with a single agenda of ensuring that lives cannot be lost due to starvation during the Pandemic. Food is a fundamental right and our cause is to help the segment of society which is deprived from it. Through the Shaadi.com Cov-aid fund we aimed to help feed the 2 million strong transgender community, who are the worst hit by this pandemic.   
During the second wave, the problems that faced the country were totally different. In our efforts to help the situation a visible long-term solution is to save lives through vaccinations and hopefully achieve herd-immunity. With this in mind, Shaadi.com partnered with MyVacc.in to drive Herd immunity by 1:1 matching contributions. The goal was to vaccinate over 1,00,000 people, starting in Mumbai and Bangalore. Vaccines were provided free of cost by BMC in Mumbai and BBMP in Bengaluru while the proceeds from the fundraiser will cover the costs of administration of the vaccine – ambulances, doctors, nurses, disposables and consumables.